The Solomon Islands has beaten Tahiti to win the rights to host the 17th Pacific Games in 2023.
The decision was made after a vote by the 22 members of the Pacific Games Council at their general assembly in Vanuatu. The Council's General Assembly voted in favour of the Melanesian country by one vote over French Polynesia, which also lost out to Tonga in the final vote for the 2019 Games.
This will mark the first time that the Solomon Islands will host the Games, with the announcment having been greeted with jubilation in the nation's capital Honiara.
The Solomon Islands government had promised to build a new national stadium in Honiara if it won the hosting rights; the Government having already secured financial backing for the bid from China to fund the cost of a building a brand new national stadium, which will be the host venue for the 2023 Pacific Games.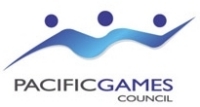 Bart Basia, described as the 'voice of Solomon Islands sport' during his career at the Solomon Islands Broadcasting Corporation, says winning the bid will finally push the government to invest in its athletes.
President of the Pacific Games Council, Vidhya Lakhan, pointed to the fact that the Solomons had a high-powered delegation to push for their case. He confirmed:
[The] Solomon Islands had their Prime Minister, their Deputy Prime Minister, the Leader of the Opposition, the Deputy Mayor. I don't think anybody was left back at home but they were here in full force. They did a pretty good presentation and were able to convince the General Assembly that we should meet in Honiara in 2023.
The Solomon Islands' Prime Minister, Manasseh Sogovare, said:
We were united in our bid. The first thing is to look at the infrastructure and we'll need US$200,000 a year or one billion Solomons dollars to host a successful games. I expect our venues to be ready by 2021.
Prime Minister Sogavare also confirmed that a new legislation to be enacted by the Solomon Islands Parliament will provide for the creation of a Trust Fund, adding that each financial year, Parliament will appropriate funds for payment into this fund for the exclusive management and control of the governance of the 2023 Pacific Games.
The Solomon Islands will be the eighth country to host the full Pacific Games, after Fiji, New Caledonia, Papua New Guinea, French Polynesia, Samoa, Guam and Tonga.
The 2019 Pacific Games are scheduled to be held in Nukuʻalofa, Tonga.
Top image shows the Solomon Island's current national stadium, Lawson Tama Stadium. Source: Australian Leisure Management magazine.

Australian Leisure Management magazine is an Official Media Partner for our annual

Stadia & Arena Asia Pacific 2016

conference and exhibition. See more at: http://www.ausleisure.com.au and http://www.saevents.uk.com