Auckland's Vector Arena will be known by a new name from next year, with New Zealand telecommunications company Spark (formerly Telecom New Zealand) taking on the naming rights.
Likely to be known as Spark Arena, the telecomms company will also become the venue's technology partner when the naming-rights deal kicks in as of 19 April 2017.
Announcing the partnership, Spark Managing Director, Simon Moutter, confirmed that the partnership would provide a platform for the telecom's company to deliver "unforgettable" audience experiences by using technologies in new ways.
The deal marks yet another tactical alignment with the music industry, with Spark having recently extended its partnership with music streaming company Spotify and ticket seller Live Nation as well as sponsoring music festivals such as Auckland City Limits.
Moutter stated:
We're incredibly excited about this partnership and the platform it will give us to deliver some truly amazing and unforgettable experiences to New Zealanders using innovative technologies in new ways.

Customers, young and old, tell us music is a huge part of their lives, that's why it makes so much sense for us to partner with a venue that attracts some of the world's most talented artists and entertainers, bringing our customers closer to those acts in ways they could only imagine.

Partnering with a venue that promotes so many diverse artists and entertainers that appeal to a range of New Zealanders puts us in a great position to offer amazing value to our existing customers, as well as giving other New Zealanders another strong reason to join Spark.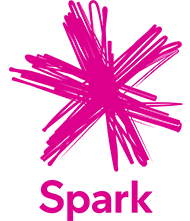 Moutter added that the potential to take the venue to new heights with technology was huge:
Seeing your favourite musician or entertainer appear on stage for the first time is an experience designed to be captured and shared with friends and family and the role of technology is key to that. That's why we're excited at the prospect of developing useful and amazing technology solutions for the venue to give New Zealanders an even richer and highly shareable experience.
Live Nation Australasia President & Chief Executive, Michael Coppel, commented:
We are pleased to partner with Spark from April 2017, who share our ambitions to always deliver the best possible guest experience in New Zealand and beyond.

The possibilities to do so across digital platforms, through creative collaborations and new technology innovations is what makes this most exciting.
In August last year, New Zealand's Overseas Investment Office approved a deal for America's Live Nation Entertainment and Australia's MHC Investments to buy EVENZ, which controls the 2.3 hectares of Auckland waterfront where Vector Arena sits.
Opened in 2006, the 12,200-seat arena was constructed and operated under a development agreement with council-controlled organisation Regional Facilities Auckland and must be transferred back to Auckland Council after 40 years.
Australian Leisure Management magazine is an Official Media Partner for our must-attend

Stadia & Arena

Asia Pacific 2016 conference and exhibition. For more information on the magazine, visit: http://www.ausleisure.com.au or to register to attend the show, visit: www.SAEvents.uk.com
Image of Vector Arena courtesy: Australian Leisure Management magazine
#PanStadia
@PanStadiaArena
@StadiaArenaAP